Description
Boxing Bitcoin Betting Guide - Bitedge: Helping You Win!
Boxing bitcoin betting guide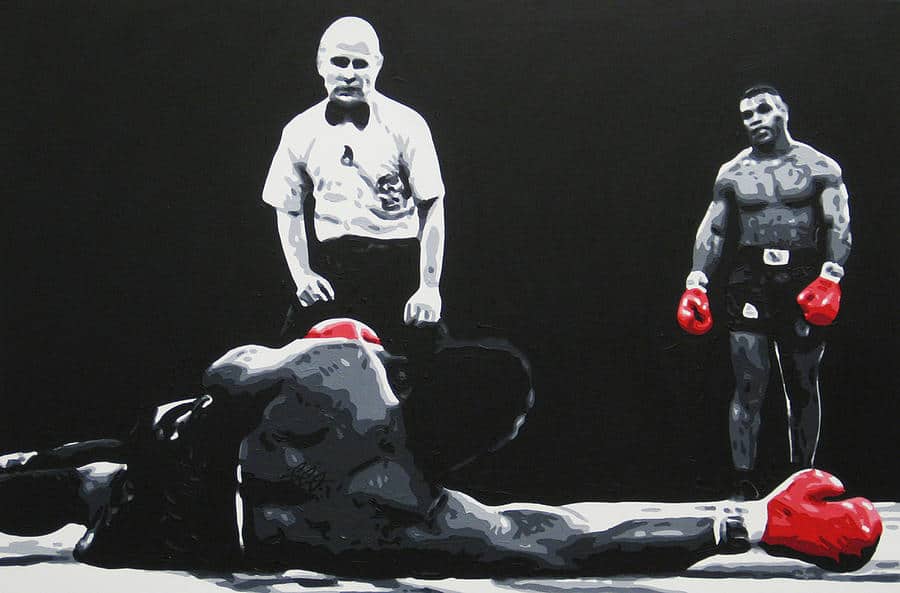 Where to bet
mBit (review) and Betcoin (review) have the most comprehensive boxing betting coverage with the largest amount of fights and the biggest range of bet types available on each fight.
However they are not the best sportsbooks overall so if the fight you want to bet on is available at a higher ranked sportsbook (which the big high profile fights are) go with them.
You can see who has the best odds for the bet you want to make on our boxing odds comparisons.
Boxing bet types
To win the fight
This is the most popular boxing bet type. Be aware if the market includes the option to bet on the draw or not. If you bet on a fighter in a market that does include the option to bet a draw, your bet will lose if the fight ends in a draw. If the market does not include the option to bet on a draw your bet will be refunded.
Method of victory
Here you bet which fighter will win and how. You can bet on
This can be an exciting bet for those who have a good feel for how different fighter's strengths and styles could affect the exact outcome. If you bet on fighter A to win by decision you are on edge hoping he will punch the other guy but not too hard!
Number of rounds
An example of this bet type is betting if the fight will go over or under 9.5 rounds. The .5 does not refer to the halfway point of the round. For example, if the fight ends any time in the 7th round then it has gone 7 rounds for the purpose of this bet, so over 6.5 rounds and under 7.5 rounds.
The .5 is there to avoid a push. For example if we had betting on over/under 8 rounds and then the fight went for exactly 8 rounds, all bets would be refunded.
One variation of this bet type is betting if the fight will go the distance or not. Betting the fight will go the distance puts you in a strange situation of watching a boxing match hoping neither fighter lands a punch.
Live betting
Boxing is well suited to live betting because every break between rounds is a perfect opportunity to consider the odds and make a bet.
Often the odds swing too far in favor of whichever fighter had momentum at the end of the last round. This can be a good chance to find value by being contrarian and betting on the other fighter because the momentum often resets or reverses after the change of rounds.
How to win
Follow the points on how to be a winning sports bettor.
Don't pay attention to media pundits. They are paid to be entertaining not accurate.
Try both pre-game betting and live in-play betting, to find out which suits you better.
Get the highest possible payout for every bet by using our odds comparisons.
Great boxing quotes
Boxing has become America's tragic theater.
Joyce Carol Oates
Never Fight ugly people – they have nothing to Lose.
Everyone has a plan until they get punched in the mouth.
Boxing should probably be banned. But until then, I'm a big fan.
I've seen George Foreman shadow boxing, and the shadow won.
The referee is the most important man in the ring besides the two fighters.
A computer once beat me at chess, but it was no match for me at kick boxing.
Sure, there have been injuries and deaths in boxing – but none of them serious.
If you screw things up in tennis, it's 15-love. If you screw up in boxing, it's your ass.
Boxing is like a ballet – except there's no music, no choreography, and the dancers hit each other.
Boxers, like prostitutes, are in the business of ruining their bodies for the pleasure of strangers.
In life and in a boxing ring, the defeat is not declared when you fall down. It is declared only when you refuse to get up.
Manoj Arora, Dream On
When we started, it was based on lies. It's changing now. There are no secrets in the business. You've got to come with the truth. It's becoming very confusing.
The whole thing of ring fighting was hurting somebody else, deliberately, and particularly when it was not necessary. Two men who have nothing against each other get in a ring and try to hurt each other, to provide vicarious fear for people with less guts than themselves. And to cover it up they called it sports and gambled on it.