Kentucky at Louisville Free College Football Picks - Odds
kentucky vs louisville football betting line
A Recognized Leader And Trusted Name In Sports Handicapping Since 1971
One E-mail A Week Is All You Need!
Our weekly newsletter is loaded with exclusive free picks, insight and advice from our expert handicappers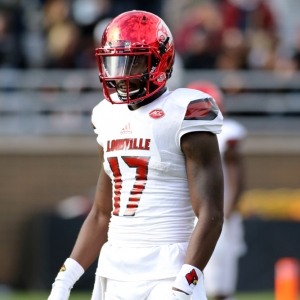 Papa John's Cardinal Stadium
The Kentucky Wildcats take on the Louisville Cardinals on Saturday, November 26, 2016 at Papa John's Cardinal Stadium. The opening line for this game has Louisville as 26 point favorites. This season the Wildcats are 6-5-0 against the spread and their over/under record is 6-5-0. The Cardinals have an over/under record of 7-4-0 and they are 5-5-1 against the spread.
Free $60 in Member College Football Picks No Obligation Click Here
Stephen Johnson finished with 101 yards through the air for Kentucky last week. He completed 5 passes out of 9 attempts for a 56% completion percentage. The Wildcats were led in rushing by Benjamin Snell, Jr., who finished with 152 yards on 14 rushes. He ended the contest with an average of 11 yards per carry. Garrett Johnson was the team leader in receiving with a total of 46 yards and 3 receptions. He finished the game with an average of 15 yards per reception. As a team in that game Kentucky got a total of 14 first downs. Of those first downs, 10 came on the ground while 4 came through the air. They ran 49 total plays for 410 yards for the game. The Wildcats ran for 281 yards on 35 attempts.
Lamar Jackson finished with 211 yards passing for Louisville last week. He went 20 for 43, resulting in a 47% completion percentage. The Cardinals were led on the ground by Jeremy Smith, who finished with 49 yards on 6 carries. He ended the game with an average of 8 yards per rush. Seth Dawkins led the team in receiving with 49 yards and 3 catches. He finished the game with an average of 16 yards per reception. Louisville had 18 first downs total. 10 came from running the ball and 8 came from a pass. They ran 83 total plays for 312 yards for the contest. The Cardinals ran for 101 yards on 40 carries as a team.
Kentucky scores 30.1 points per game on offense this season, which ranks 60th in Division 1. In the passing department, they average 12.2 passes on 22.6 attempts for a 53.8 percent completion percentage this season. They throw for a total of 172 yards per game through the air as well, which ranks them 111th in college football. The Wildcats run for an average of 245.5 yards per game on 43.7 attempts for an average of 5.6 yards per carry. That ranks them 16th in the nation. They also run 66.4 plays per contest and average 6.3 yards per play for an average of 417.5 yards per game, ranking their offense 62nd overall this season. The Wildcats average 19.8 first downs per game which ranks them 94th in the country. They accumulate 45.7 penalty yards per game via 5.1 penalties, which ranks 98th in the nation.
Kentucky allows 208.5 passing yards per game, ranking 40th in D-1, and they allow 30.5 points per contest on defense, which ranks 78th. They give up 16.4 completions on 28.5 attempts per game for a completion percentage of 57.5. The Wildcats allow 223.1 rushing yards per game on 43.5 carries for an average of 5.1 yards per carry, which ranks their rush defense 107th in the country. Kentucky allows 431.5 total yards per game including 6 yards per play, which ranks their overall defense 85th in terms of yards per game. They force 1.5 turnovers per contest and get flagged for 6.5 penalties for 49.6 yards per game, ranking them 47th among D-1 teams.
Louisville averages 46 points per game this season on offense, which ranks them 1st in the country. In the passing department, they complete 20.2 passes per game on 34.9 attempts for a 57.8 percent completion percentage. They throw for 303.9 yards through the air per game, ranking them 15th in Division 1. The Cardinals run for an average of 254.6 yards per game on 40.4 attempts for an average of 6.3 yards per carry this season, which ranks them 12th on the ground. They also run 75.3 plays per game and average 7.4 yards per play for a total of 558.5 yards per game, ranking them 1st in the country on offense. The Cardinals get an average of 26.2 first downs per game, which ranks 6th in the nation. They average 74.1 penalty yards per game via 8.1 penalties, ranking them 6th in college football.
Louisville allows an average of 193 passing yards per game, which ranks 26th in Division 1. Their defense overall allows 21.7 points per contest, which has them ranked 24th in the nation. They give up 17.4 completions on 32.1 attempts for a completion percentage of 54.1 per game. The Cardinals allow 99.2 rushing yards per contest on 36.3 carries for a 2.7 average per rush, ranking their overall rush defense 6th in the country. Louisville allows 292.2 total yards per game for an average of 4.3 yards per play, which ranks 7th in D-1. They force 2 turnovers per contest and 6.3 penalties for 59 yards in each contest, ranking 91st in the nation.
Kentucky is 6-5-0 against the over/under this season
Kentucky has an ATS record of 6-5-0 this season
Louisville Betting Trends
Louisville is 7-4-0 against the over/under this season
Louisville has an ATS record of 5-5-1 this season
11/20/16 WR Jeff Badet Hip "?" Saturday vs. Louisville
11/20/16 LB Jordan Jones Back "?" Saturday vs. Louisville
11/15/16 WR Alexander Montgomery Knee out for season
10/21/16 LB De'Niro Laster Knee out for season
10/21/16 LB Kobie Walker Shoulder out for season
09/28/16 RB Mikel Horton None has left team
09/20/16 QB Drew Barker Back out indefinitely
08/28/16 DL Regie Meant Personal has left team
08/19/16 DB Darius West Knee out for season
09/29/16 S London Iakopo Knee out for season
09/26/16 LB Trevon Young Hip out for season
08/19/16 DB Cornelius Sturghill Foot out for season
Get $60 worth of FREE premium member picks. No Obligation. No Salesman. No Credit Card. Fast Sign up with Instant Access Click Here
One E-mail A Week Is All You Need!
Our weekly newsletter is loaded with exclusive free picks,insight and advice from our expert handicappers
Louisville, Kentucky, What football will look like in the future
kentucky vs louisville football betting line
ED: I recall when I was small, how I spent my days alone
ED: bummmmm bummm bumm
ED: The busy world was not for me
ED: so I went and found my own
ED: I would climb the garden wall
ED: with a candle in my ha-aand
ED: I'd hide inside a hall of rock and sand
ED: Before the fall when they wrote it on the wall
ED: When there shit
ED: When there wasn't even any Hollywood
ED: They heard the call and they wrote it on the wall
ED: For you and me
ED: We understoooood
TIM: Hey, is someone in there?
TIM: I heard you singing! I heard you, you're behind those rocks.
TIM: Hey, listen, I'm not here to bother you.
TIM: Are you trapped in there or something?
TIM: I said, are you trapped in there? Are you okay?
TIM: Okay, well, I'm, um. I'm gonna go get help. Just sit tight, I'll be right back.
ED: Don't tell anyone I'm here. Please don't tell anyone I'm here.
ED: This really isn't any of your business. Just . I'm not in any trouble. I'm in here because I want to be. Please just move it along, and don't tell anyone you saw me here.
TIM: Well, don't worry about that, because I can't see you. Because you won't come out!
ED: That's the idea.
TIM: Well, listen. I'm, um, part of a project called No Rock Unturned. Do you know what that is?
TIM: Well! No Rock Unturned is a project made up of people like me who walk all across America and learn about its land and the folks who live in it. Our goal is to eventually count everyone in America as a friend! I was assigned the 38°13'18" line of latitude.
TIM: So if you imagine a line that's 100 feet wide and about 2,500 miles long, stretching from coast to coast, you've got the idea. That's my line. I'm hiking all the way through this line, and it's my job to take in all the wonders I see, and try to make friends with everyone I see. And while I'm at it, I
ED: Oh. Yeah, yeah, yeah. I've seen y'all go through here. I've seen people walk through these woods here with that same T-shirt on.
TIM: Um, well, you might have it mistaken for someone else. There's only a few hundred of us, so we usually only pass through an area every 800 years or so.
TIM: Well, you couldn't have seen
ED: Yes. Yes, I could have. I've been in here for 9,313 years.
TIM: Nine thousand years?
TIM: Oh God in Heaven. You're Eddie Krieger.
ED: You have to promise me you won't tell anyone you saw me. Promise me.
TIM: Well, I mean
ED: If you do, you will be fucking me over more than you can imagine. For whatever that's worth, for the love of God, tell nobody.
ED: Not even your people. Not even the, the No Rock, uh
TIM: No Rock Unturned.
ED: Not even them.
TIM: Okay. You know what, I promise. I won't.
TIM: But if I could ask something in return?
TIM: See, what I do is . in order to get to know people better, I have these questions I ask everyone I meet. It's on this piece of paper here. Could I at least ask you the first . ten?
ED: What the fuck for?
TIM: It's just that I
TIM: I really care a lot about what I do. It means a lot to me to get to know everyone I come across, if I can. And I'll tell you what, I've been doing this for a really long time, and I have never run into anyone who was sitting in a cave and wouldn't come out. It'd about kill me if I couldn't at least talk to you.
ED: All right. Fine, all right.
TIM: Thank you so, so much. Okay. Question One is "what's your name?" Eddie . Krieger. Man, I can't believe it's you. Cannot believe it.
TIM: Already knew that one, so we can skip it . um,
ED: That counts as one.
ED: No free ones. You have eleven left.
TIM: Jeez, all right. You're the boss. Question Two. "Can you tell me a little bit about where we are?"
ED: Okay, all right. You're standing next to Beargrass Creek, which
TIM: Oh! Yeah, it seems like an interesting creek.
TIM: I was just trying to say something nice.
ED: Did you think you were going to hurt my feelings because you didn't like a nearby creek?
ED: Sorry for what?
TIM: I don't know. Sorry.
ED: So you're standing
ED: So you're standing next to the south fork of Beargrass Creek, which runs all around Louisville. I'm sitting in what would be called Eleven Jones Cave, if anyone remembered it was here, which nobody does.
TIM: Okay . I'm gonna go off-script for Question Three. Why is it called Eleven Jones Cave?
ED: I'll answer that, but before I do, there's something we need to do.
ED: Here. Come over here.
TIM closer: Here?
ED: Closer, closer. Just for a second. Get in the shot.
TIM even closer: Here?
ED: Hello, whoever you are. I'm Eddie, and
ED: What was your name?
TIM even closer: Tim.
ED: And this is Tim. And you, the reader, are reading this on uh,
ED: What's that site with the name that sounds like ESPN? Sports site.
TIM even closer: ESP, uh
TIM even closer: ESPNation? SP Nation?
ED: ESB Nation. And you've been reading in on our little conversation here. It's in somewhat poor taste to address you directly, but some things are more important than the fourth wall. One of those things is your personal safety and well-being.
ED: We're about to talk about Eleven Jones Cave. This is a cave I live in, but I can only do that because I am unkillable. If you're reading this prior to the year 2026, you are extraordinarily killable.
ED: Do not attempt to enter this cave. I say this for two reasons, the first of which is that there is a very real risk of you getting stuck in it. The second, and more important, reason is that this cave harbors extraordinarily high levels of carbon dioxide.
ED: I know how people are. Maybe you're telling yourself, "well, I'm special, I won't let myself get poisoned by carbon dioxide." You will, and you'll be remembered as the person who died in some crappy cave because you read it in a story you read online about sentient 178th-century space probes who watch football all day, even though the most handsome character in the story completely interrupted everything to explicitly tell you not to.
TIM closer: Who are you talking to?
ED: Don't worry about it.
TIM: Well, if you won't answer, that doesn't count as one of my questions.
TIM: You're still on Question Three. Why's it called Eleven Jones Cave?
ED: Nobody really agrees on the story there. The most boring answer is that it was near a couple of properties owned by guys named Leven and Jones, and the name just kind of morphed out of that.
ED: The more fun story is that in the 1800s, there was a gang of bandits known as the Eleven Jones Gang. They lived in the cave and built bedrooms out of its little corridors. They installed an iron gate in here to protect all the stolen treasure they stashed here. If you believe all the stories everyone ever told about this cave, there's tons and tons of treasure back here. There's a Confederate sword from the Civil War. There's a cannon, for some reason.
TIM: Is any of that stuff really in there?
ED: Pass. I pass on that question. Ask another.
TIM: What? Why won't you tell me?
ED: I'm gonna go ahead and call that one Question Four. I don't want to tell you because I don't want to deprive you of mystery. Uncertainty is our greatest scarcity. You should be delighted to not know something.
TIM: Well, I don't agree with that! That's why I'm on this hike. To find out as much as I can about the land and the people who live here.
ED: You're an asshole.
ED: You're an asshole! You have all the time in the world. Infinite time, and just a little bit of mystery. Ration it.
TIM: It's my choice to make. It shouldn't matter to you.
ED: It's going to matter to your future self. What if it's 50,000 years down the road and you're all out of mysteries? Mystery is an exhaustible resource. If you depend on that to make you happy, you better start saving it instead of gorging yourself like a little piglet.
ED: Know where that'll leave you? You'll have nothing left to explore in the world, so you'll look up at the stars, waiting for galaxies to collide. You might see it happen every couple million years. The whole time you're waiting, you'll wish for some old forest to discover, some open house to visit. There won't be any. I bet then you'll remember what I told you.
TIM: Well, what do you do?
ED: That's Question Five. I play the hits. You know what this is?
TIM: A video game, I guess.
ED: It's Double Dribble. One of those old handheld Konami games. The screen is, I mean, you can barely even call it a sceen. It's just a printed picture of a basketball court and a few little LCD illustrations that flip on and off in front of it. Way back when it was made, my grandson showed it to me. I'd never played a video game in my life, I figured I was too old for any of that business. But I played it and played it. You're this little guy, and you have to dribble around the defenders and score. That's the whole game. You get to 99 points, you win.
ED: Takes some time to really get the hang of, but not that much time. Tell you the truth, you play it for a couple weeks and you've got it down, you never miss a shot. So I made up this game where I'd try to beat it as quick as I could, and I'd try to beat my own record. I've got this little timer with me. I'd hit the button with my foot to start it, and as soon as I got to 99, I'd stop it.
ED: And eventually, I realized that it was impossible to beat the game any faster than three minutes, 18 seconds. For about a year, I tried to beat it faster than 3:18 and I just couldn't do it. So I'd see if I could beat it in an exact time. Like exactly five minutes, or exactly 20 minutes and seven seconds. And without a timer, it's kind of hard to
TIM: You played this for a year?
ED: That's Question Six. I've been playing it for 285 years. Usually about eight hours a day, sometimes a lot more.
ED: I decided I'd play it for a total 300 years, that's it. Any more than that and I may as well just stare at the walls of this cave. I kind of feel that way already some of the time. But I've got to make it last, though. There are other games. There's Shinobi, Jordan vs. Bird, lots of others. There are like ten thousand of them. But suppose I get 300 years of play out of each of them. That's only three million years.
TIM: Well, that's a lot of time.
ED: It's three million divided by infinity. Nothing is anything when you're dividing by infinity.
TIM: Why are you in there?
ED: Question Seven.
ED: I'm a safety in a long-distance football game between
TIM: I thought you were a running back.
ED: No. Common misconception. The other team's been trying to tackle me so long, a lot of people forgot what position I played.
ED: Anyway, it's a long-distance game between Louisville and Charlotte. So the field's about 330 miles long. Not as long as some of those other games, but the Appalachians are right around midfield. And it's just a bear goin' up and down those mountains. Charlotte was whippin' our asses, it was 84-14.
ED: Thing about long-distance games, though, is they come with a ton of paperwork. Rules on top of rules on top of rules. A lot of them are just copied and pasted from other games wholesale, who the hell knows what's in 'em? We were around 20 years into this football game before we really went through the rule books and started looking for something we could use.
ED: It's about as big as an encyclopedia set, but me and the rest of the folks on defense spent months going through 'em. Finally we found one. It must have been a leftover from some old game they forgot to take out. It said, basically, if you get possession of the ball and stay in your own end zone for 10,000 years without being tackled, it's an automatic win for you, game over. And of course, our end zone was defined as the city limits of Louisville.
ED: So one of our cornerbacks, she was like, "if there's somewhere you can hide in Louisville, maybe it's worth trying." And I was like, "well, think of how many searchers Charlotte's gonna be able to recruit over the course of 10,000 years. They'll flip this city upside-down, there'll be thousands of them." And but she was like, "well, it's either that or we're losing this game."
ED: A few weeks later, they're just about to score on us again. They've got the ball at Mt. Washington, so you know, they're knocking on the door. They have this quarterback who can just zip it. Good conditions, he can throw it 700 yards. It's one of the most beautiful thrown footballs I've ever seen with my own two eyes. So he just launches it, but the wideout I'm covering falls in a construction site. All of a sudden, I'm all alone. Easy pick for me, but instead of trying to run it back, I retreat to Louisville, right?
ED: Yep, and you can probably fill in the rest. When I was a boy, you know, eight, nine, ten, I used to go back here and play. I was like, "I bet I'm the only person in the world who even remembers that little cave at all." And look at me! I was right.
TIM: You've hid here the entire time.
TIM: You know you're famous, right? Like, really really famous? Nobody's just disappeared in the middle of a game and stayed missing for as long as you have. You're like a legend.
ED: A lot of good it does me. I wake up every morning on a rock. It's wet, smells like crap. The nanos clean the carbon dioxide out of the air and bring me food, but the only food they know how to synthesize is granola bars. God bless those little fellas, but they're dumber than hell.
ED: So if this is what fame is, you can have it. By the way, that was Question Eight, and the answer is, no, I didn't know I was famous and I barely care. You have two questions left.
TIM: Does this game really mean so much to you that you're willing to hide in a cave for 10,000 years?
ED: The game only barely matters to me at this point.
TIM: There seems to be a theme here.
ED: It's enough to keep me going. It's an objective, you know? It's an objective.
ED: You know, I was an old man. I was 87 years old the day we stopped aging. And I was in good health and all that, but I was still waking up every day and telling myself, "Eddie, could be any day now. It could be any day." And I made peace with that. Having an end, knowing one day would be the last day, it felt . correct. It felt comfortable.
ED: That's been taken from me. The telomeres in my cells stopped shrinking. My wrinkles faded themselves away. I remember on my 128th birthday, I woke up and it was beautiful and I went out for a run. I hadn't gone out for a run my whole life! It was the best time I ever had. Goddamn . it was the best morning I ever had. I didn't even have good shoes for it, just my old loafers. Got blisters like you wouldn't believe.
ED: Those were the times, but those times gave way to being afraid. Who wants to live forever? What am I gonna do with forever? And so I figured, you know, I need to get good at living life from second to second. Forget all these big conquests. Live second, to second, to second, to second, one at a time.
ED: That's what this cave is for.
TIM: You're kind of like a monk or something then, I guess.
ED: Suppose I kind of am.
ED: But this cave's even more to me than that. You know, there used to be newspaper articles and things about this cave. Every couple decades, someone would rediscover it and write about it. And people would be like, "well, how about it? Eleven Jones Cave! A mystery cave right in the middle of this big city, and we didn't even know it!" And then they'd move on to something else, and then 20 or 30 years later, someone would remember it again.
ED: And now nobody does. Even my childhood friends, the ones I used to play with when I was a boy, they've forgotten about the cave we discovered in the way back when. Or else they don't care, because I'm sure as hell none of them come to visit.
ED: So this is my cave. And I don't mean it like I own it. I mean it like, this cave is known only to me. It's my duty to know every little crack, every little place the rock juts out. It's my duty to know when the soil gets saturated and the water's about to come wandering through here. It's my duty to look after the little cave beetles. They don't have eyes, you know, they need a little help sometimes.
ED: It's my little speck of the only world I know, and I love it to bits.
ED: Well, you got one more question, I think, don't you?
TIM: Yeah. Would you um
TIM: Would you like to know God personally?
TIM: Because um, see like, the bridge to God is through the cross. I have a diagram, um, it kind of shows how like
TIM: How you cross the bridge of death to find salvation in
TIM: Here, you can have this one.
ED: Ohhhkay. Okay. Just . here, yes, I'll take it, thank you. Thanks. Great.
TIM: I'm so bad at this.
TIM: I'm so bad at this .
ED: Oh! Oh hey hey hey, there's no need to . I'm sorry.
ED: Hey now, I'm sorry.
TIM: I know the Lord's up there. I want to let everyone know He's coming. But I'm just so nervous to tell people. I've been trying all these years and I always feel stupid. So I get real nervous every time.
TIM: And the printer prints it weird, and it's all blocky and fuzzy when you print it out, so it looks stupid.
ED: Maybe He is up there.
TIM: You don't have to be . you don't have to.
ED: No, no, no, really. I don't believe so, but I've been wrong before.
ED: You ever wonder if this is Heaven now? You ever wonder if we're all just there now and we don't know it?
TIM: I've thought about that. All of us have. There's a lot less people who go to church than there used to be, because that's what a lot of people think.
TIM: But I don't think so. But I think about it. And I think, well, I can't be. Because I'm like you, I kinda look at the big long life ahead of me that stretches out forever and disappears. And I get scared. And I think, "this can't be Heaven if I'm getting scared, right?"
TIM: And then I think, "maybe I am in Heaven, and Heaven is scary."