Euro Football Predictor - Champions League edition - Week 5 - botev1921 Blog, OLBG Mobile
Euro Football Predictor - Champions League edition - Week 5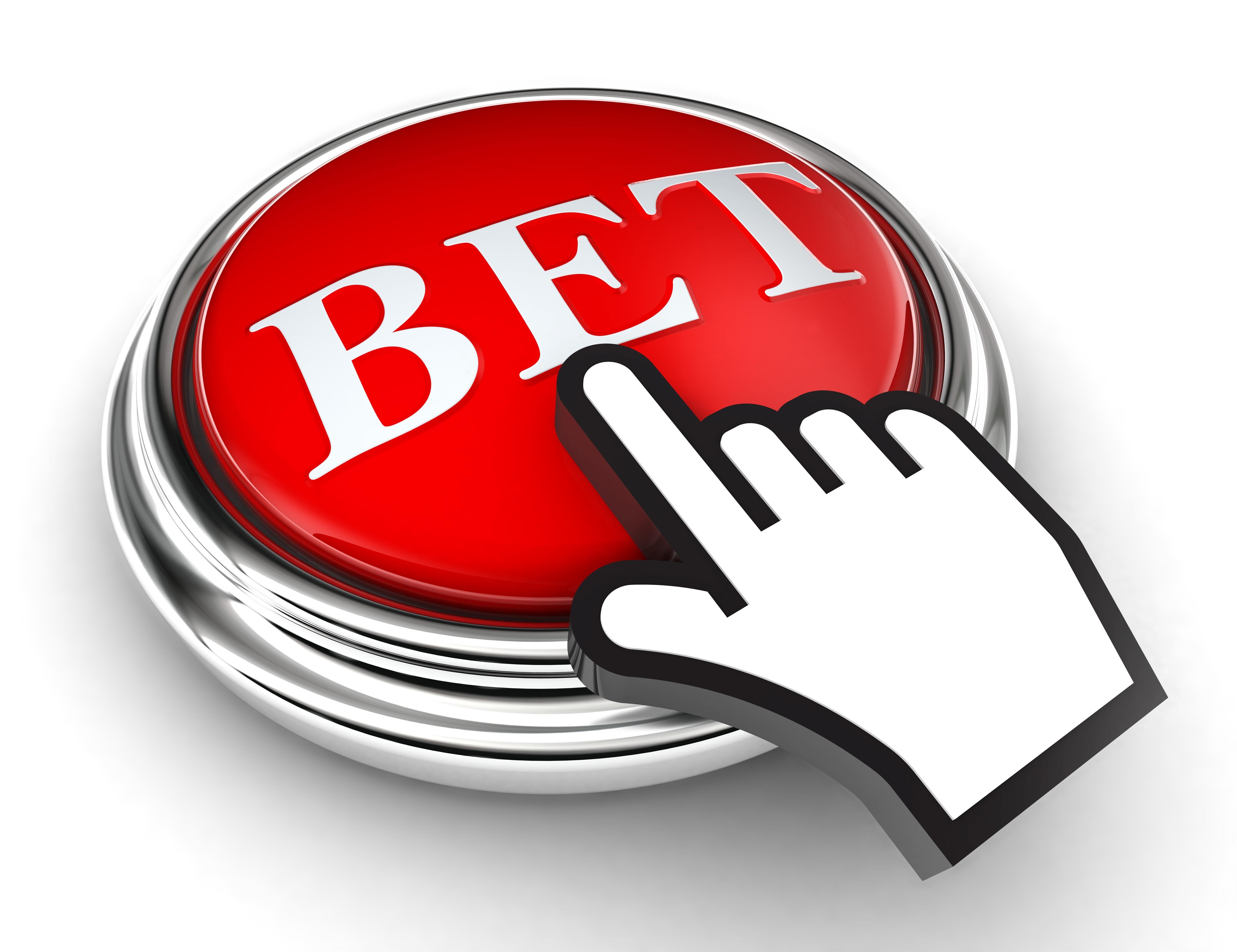 With the Champions league once again captivating the attention mid-week, our team decided to give it a go at trying to find the best bets on the most popular football tournament in Europe and create a special blog, using the well-known pattern from our Weekly Euro Predictor.
Once again, it is all up to the reader to decide how to use the selections or reasoning that goes with them. For your convenience we are once again offering NAPs and singling out the consensus picks, whenever there are such.
Remember that our tipsters have no idea what the others are selecting, which is what makes this blog so special and interesting.
Tuesday - Apr 1st / Barcelona - Atletico Madrid
Atletico +1.25 AH @ 1.80 Winner
This could be a close one. Madrid have met Barca 3 times this season, drawing twice in the super cup and drawing 1-1 in the league. It will be interesting to see how they cope with Barca away in this first leg. I think they will try and keep things tight, keep Messi quiet and maybe if they get a chance to grab a goal. They are certainly capable of scoring here. Barca will be wary of their opponents here, knowing what Madrid are capable of. They have not been very convincing at the back this season but as we know they are so much of a threat going forward that it doesn't usually matter how many they concede. This game though should be close with neither wanting to enter the 2nd leg on a loss. I think Madrid are capable of getting something here and +1.25 looks pretty good to me. If they win or draw then great but if they lose by a goal then its still half a win.
Both teams somewhat struggled in the last league games they played, probably with one eye on this fixture. They know each other very well having played three games this season already and have three more games to look for. While both teams have attacking power few can match in Spain or Europe for that matter, the stats from those three games this season reads only two scored goals and all games went under. Atletico would probably try to limit any possible damage and get things done in front of their crowd like they did against Milan.
Barcelona to win and BTTS @ 3.25 Coral
Atleti warmed up for this game with a very good 2-1 win away against Athletic Bilbao at the weekend, they have been in fine form since dispatching Italian giants AC Milan (5-1 on aggregate) in the previous round, they are currently on a six-match winning run that has seen them return to the top of the La Liga table, Barcelona had a hard battle in their local derby with Espanyol (eventually won 1-0) and they are in an equally good run of form, they saw off Manchester City (4-1 on aggregate) in the previous round and have won their last four in the league and are only one point behind their rivals in this game Atletico Madrid, Barcelona have a key advantage in this game playing at home 1st and I can see them trying to put this game to bed in the 1st leg before they have to travel to the Vicente Calderon, Atleti will clearly have other ideas and I can see them trying to keep this pretty tight, these two played out a 0-0 draw earlier this season in the league but prior to that Barcelona had won the last five, I can't see Atletico keeping a clean sheet in the Nou Camp but to be honest I can see them nicking a goal and Barcelona to win but both teams to score makes some appeal @ 3.25.
Atletico have the best defensive record in La Liga and this has been evident in their games against the top teams which have generally been low-scoring. I expect Barcelona to be concerned about avoiding the concession of an away goal, and so I think a more conservative approach could be in effect in comparison to normal. First legs in the Champions League are usually tight and nervy and I expect the same between the Spanish title rivals.
While the outcome is not set in stone according to the team, there is a small consensus on this game not only being close, but being low scoring as some very solid reasoning is mention in favor of that.
Tuesday - Apr 1st / Man Utd - Bayern
With the position United are in this season I'm actually looking forward to this more than any other CL game. It's going to be interesting to see how United play as big big underdogs. They usually go into these type of games as either favs or close to but this season they are not expected to be able to cope with Bayern. They will however be looking to cause a big upset and Old Trafford will be bouncing. Bayern come here with their league won already so they were able to rest key men at the weekend. They will come here as hot favourites but it might not be as easy for them as the odds suggest. I do see Bayern scoring but I also think Man Utd will get on the score sheet at some stage. They have the pace in Welbeck and Januzaj with Rooney in fine form. The defence and midfield of united is the worry but if they can keep Robben and Ribery quiet, they might have a chance on the counter. As tempted as I am on the draw at big odds, I am going to play it a little safer and side with both to score.
Bayern to win & Over 2.5 @ 2.05 NAP Ladbrokes
United certainly look out of their depths in this as Bayern have been way too dominant and I doubt one can see value in the Red Devils winning here without RVP. They don't have a choice but to try and play open football and hope for the best, but with all their mistakes and the season shaping as if this match could be the big deal, pressure will be unbearable. Bayern won the title in Germany, they have not shown any significant issues over the year and I will back them to win this rather comfortably.
Man Utd are a pale shadow of their former-selves and to be honest could get very embarrassed in this game, they just managed to scrape through in the previous round against Olympiakos (won 3-2 on aggregate) and even though they beat Aston Villa 4-1 at the weekend when they have come against the better sides in the Premier League they have been well and truly outclassed, Bayern on the other hand have already wrapped up the Bundesliga title and have set their sights on being the only side to successful defend the Champions League title, they saw off Arsenal (3-1 on aggregate) in the last round and even though they drew 3-3 with Hoffenheim at the weekend domestically they clearly had this game on their minds, as I have already mentioned when Man Utd have come up against any decent teams this season they have been totally out-played and for me their problem is not only the fact they have got a few distinctly average players their midfield is virtually non-existent, who plays in the middle for Bayern will almost get the freedom of the city and can just pick the Man Utd defence apart, Bayern are as short as 1.44 for this game and for those that don't mind going in short then that is almost a banker but I am that confident in Bayern winning this game I will be taking them on the handicap, FC Hollywood are at least one goal better than United (probably 2-3) but Bayern -1 @2.25 looks nailed on for me.
For me the odds on the Bayern win are long enough to make it worth backing this and not trying too hard to find the extra value. Not sure what you are going to get with United in terms of goals for and against but I am sure that they will come up short against this fantastic Bayern team.
Things do not look good for United according to our team, who have a solid consensus on Bayern being the better side and winning this without much trouble. Some try to get some more value out of this possible outcome via other markets, but others find the simple away win good enough to take. We also have three NAPs on this game.
Wednesday - Apr 2nd / Real Madrid - Dortmund
Borussia Dortmund come here without their main goal threat Lewandowski (suspended) which is a huge blow. They have a few injury concerns and im not sure they will have enough in them to really trouble Madrid here. Madrid are usually very solid at the back and they obviously have the threat going forward to win the game. A full strength Dortmund could probably score here but they are not full strength and a win to nil for the hosts looks good to me.
If we know something about Dortmund from their last few games both in Europe and in the league, it is that they do concede goals from situations, which a real challenger should be able to handle. They compensate with good attacking football, but here I see them crashing against a wall as Real are way too good up front not to take full advantage of any defensive shortcomings. The home side will come out firing as they would not want to go to Germany without a good enough lead, but on their part, defense has not been great either as they conceded in five of their last Champions league matches. Dortmund's stats read six games without a clean sheet in this competition.
After two very disappointing defeats against Barcelona and Sevilla respectively Real got back to winning in sparkling fashion against Rayo Vallecano at the weekend, they won the game 5-0 and that confidence booster will certainly help them as they go in to this game against Dortmund, Real had little trouble dispatching German opposition in the previous round, the beat Schalke 9-2 on aggregate and looked ultra-impressive in doing so, when on song with the likes of Bale and Ronaldo Real are almost unstoppable and will be a real test (pardon the pun) for Dortmund, the German outfit had a bit of scare in the last round against Zenit, they looked to have complete control of the tie after winning 4-2 in the 1st leg but Zenit came back to win the game 2-1 in Germany but Dortmund just managed to see it through eventually winning the game 5-3 on aggregate, in the league Dortmund currently occupy 2nd place and won 3-2 against Stuttgart at the weekend, Real are massive favourites for this game and are as short as 1.33 in a few places, to be honest I don't expect Dortmund to get anything out of this game and their best bet is to try and keep this as tight as possible before the return leg, Real will obviously be looking to put this game to bed early and I can see them being too strong for Dortmund in the Bernabeu, these two played each other in the Champions league last season with Real winning both games (2-0 at home and 4-1 away), given that record and Real's impressive home form this season (W13 L2) Real to be winning at half-time and full-time @2.0 looks decent value.
One thing these sides certainly have in common is goals, goals, goals. Real rarely have games finishing under 2.5 goals and neither do Dortmund, but with these sides playing each other and with Real likely to take the initiative being at home I think we can go a step further and take on the over 3.5 market for some extra value. Slightly put off any combination with a likely Real Madrid win with their poor recent record against Dortmund and their equally poor recent record in the Champions League in recent years. Therefore I'll back entertainment with a simple over 3.5 bet.
While there is overall consensus that Real should be winning this game, there are some disagreements on the manner in which they can achieve that. There is suggestion on a win to nil, but also on both teams scoring and a significant over in the game.
Wednesday - Apr 2nd / PSG - Chelsea
This is an interesting tie. PSG have been impressive so far but this is their toughest challenge of their season. They eased into this stage of the competition and with some very good attacking players they will cause problem for Jose's men. Chelsea come here after a poor display, losing at Palace. They were not expecting what they got there but Jose will know exactly what to expect here. He will set his side up not to concede a goal but up against Ibrahimovic they will have their hands full while the likes of Cavani and Lavezzi cant be ignored. It should be a close one but with home advantage and the threat going forward, i think PSG can snatch the win here.
I fully expect Chelsea and Jose to try and play this game with the idea of deciding things at home and he is very experienced in such situations. In the previous round he allowed Galatasaray to dominate the Blues in the first game but got what he wanted. This time around he will need all the tricks to keep the atomic PSG forwards at bay. In that sense I feel the game will shape as the typical Chelsea game on the road and PSG might eventually get frustrated as they only scored two goals in their last two league games against similar type of opponent strategy. With the under not being of any use in terms of value I will side with the other option on goals with an eye for a low-scoring affair indeed.
Ibrahimovic to score anytime @ 2.40 BetVictor
Arguably the tie of the round for me with both of these teams looking pretty evenly matched, PSG are sitting pretty in top of the Ligue 1 table, they have amassed a 13-point lead over 2nd placed Monaco and warmed up for this game with a hard-fought 1-0 away against Nice at the weekend, PSG are in great form at present they have won their last ten games including the Champions League in which they hammered Bayer Leverkusen 6-1 on aggregate, Chelsea on the other hand slipped up in the Premier League at the weekend against Crystal Palace (lost 1-0) but perhaps they could be forgiven the performance with this game on the horizon, they managed to see off Galatasaray 3-1 on aggregate in the previous round and prior to that blip against Palace looked to be hitting top form as they hammered Arsenal 6-0, this tie could very well be the hardest one to call with both sides being full of attacking talent, Chelsea have the likes of Eden Hazard and Oscar and PSG have arguably the best centre-forward in Europe in the form of Zlatan Ibrahimovic, home advantage could prove vital and while Chelsea will want to keep this game as tight as possible I can see PSG having enough to see them win this game, PSG are a best priced 2.1 to win this game and that is a very fair price but in an attempt to try and find a little more value I'll be backing Ibrahimovic to score anytime @2.4, if anyone is going to score the goals for PSG then Zlatan is certainly the most likely to do so and 2.4 offers a touch more value for me in this game.
These sides are quite different in the way they get their goals: PSG score a good amount of goals in the earlier stages of games whereas Chelsea generally leave it late. I'm not sure about the result and the under 2.5 that originally popped into my head is not of any value, so I will back Paris SG to score the first goal in this tie. Whether that will also be the last is another matter!
There is no consensus here mostly because everybody explores different markets and options for value. We have the traditional outcome pick combined with goals and goal scorer markets and the very unusual PSG to score first.
Real to win to nil @ 2.62
Bayern to win & Over 2.5 @ 2.05
Bayern Munich -1 @ 2.25
Bayern to win @ 1.50
We hope you enjoy the panel selections. Like mentioned, each are submitted blindly without the others knowing what the rest are doing. There are obvious similarities but the differences could also be helpful. Use the views how you wish, if you wish, for your Champions league bets or add them in with other bets you are considering.
Whatever you choose we hope that it is successful for you and the team can help your betting enjoyment in the Champions league just like we have been doing in the top European leagues!
Football pin badge collector. Retired political scientist. Interests include football, basketball, tennis, sumo, snooker, rugby, volleyball, hockey, biathlon, golf, etc. Have been watching sports since the age of 4! Started betting on football at the age of 11.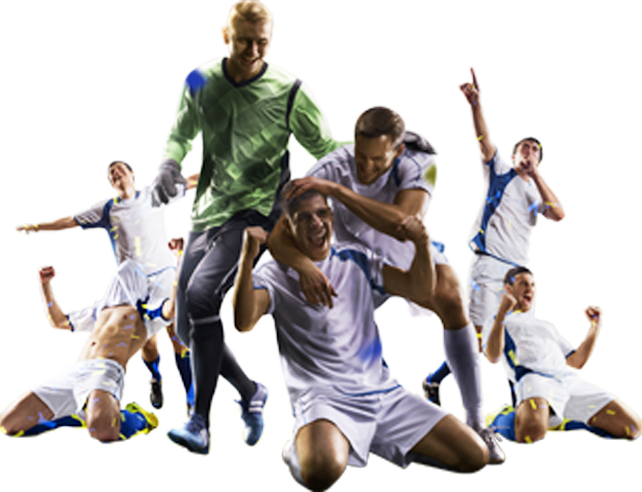 Related Articles
Oct 18th, 2017, comments
Oct 12th, 2017, comments
Comments (3)
Apr 1st, 2014 at 10:09
Well done King Pete on an excellent start!
Apr 2nd, 2014 at 02:51
Mixed results, but good enough record on the Spanish derby.
Apr 2nd, 2014 at 03:30
Thanks makes a change -
Add a comment
Please Register / Login to reply to this blog